EnergyCAP, Inc. Celebrates 40th Anniversary with New Headquarters
By: fioreMarketing | September 2, 2020 | Original Article
STATE COLLEGE, Pa., Sept. 2, 2020 (SEND2PRESS NEWSWIRE) — EnergyCAP, Inc. (ECI) is pleased to announce a list of notable accomplishments as it celebrates its 40th anniversary in 2020.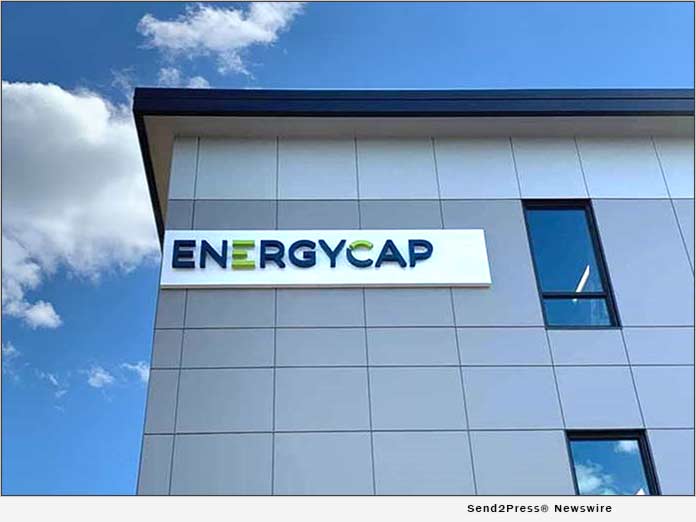 New EnergyCAP Headquarters
ECI employees will begin operating from the company's new state-of-the-art, 20,000-square-foot headquarters facility this month.
The building is located on a prime lot in the Boalsburg Technology Park. To the south, there are beautiful unobstructed views of Tussey Mountain, and to the north, Mount Nittany. The site is directly adjacent to the planned Harris Township Tussey Pond Park and connects to the recently developed network of hiking and mountain bike trails of the Harvest Fields Community Trail System. Besides enjoying the inspiring mountain views, employees and family members will have free and easy access to disc golf, miles of trails, fishing, a picnic pavilion, fitness center, local bus service, and streams and ponds, with convenient childcare available next door.
ECI's new address is: EnergyCAP, Inc., 360 Discovery Drive, Boalsburg, PA 16827.
New Logo and Icons
ECI's 40-year anniversary year became a great occasion to modernize the company's logo. The new design is displayed on the new headquarters facility and is being rolled out to the software and webpages: https://www.energycap.com/
EnergyCAP Academy
The pandemic forced ECI to cancel its popular national Catalyst training conference in April, in addition to other in-person training opportunities. In quick response, the company created EnergyCAP Academy, a collection of online training courses that EnergyCAP users can complete at their own pace.
The EnergyCAP Academy courses are an easy and convenient way for users to develop EnergyCAP Version 7 skills and earn Professional Development Hours (PDH). The collection of Academy training programs starts with EnergyCAP Fundamentals. From there, users can complete programs focused on energy management functionality, utility bill accounting, and chargebacks accounting. Users can also confirm their mastery of EnergyCAP's concepts and functionality by successfully completing an online exam to earn the Mastery of EnergyCAP certificate.
Additional information about the Academy courses and other valuable EnergyCAP services is accessible through ECI's Customer Services Catalog within the online Help Center.
View Original Article